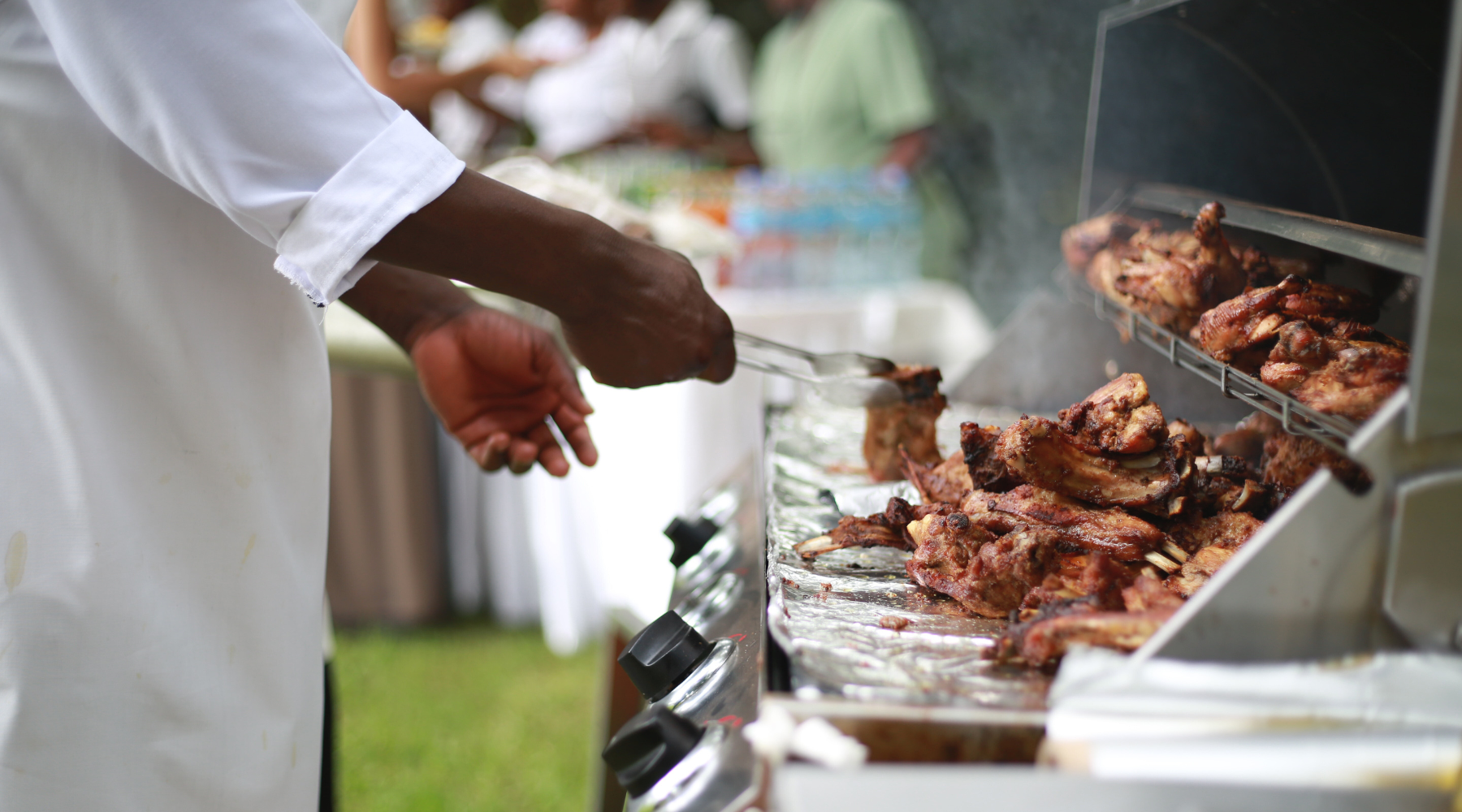 From Grilling Stations to Pizza Ovens
Are you tired of being cooped up indoors while cooking up delicious meals? Do you dream of a space where you can enjoy the fresh air and sunshine while preparing your culinary creations? It's time to consider the wonderful world of outdoor kitchens. These open-air cooking spaces not only elevate your culinary experience but also add a touch of luxury to your outdoor living area. In this blog, we'll explore some fantastic outdoor kitchen ideas that will inspire you to transform your backyard into a culinary paradise.
The Grilling Station: Where Flavor Meets Fire
The heart of any outdoor kitchen is the grilling station. Picture yourself flipping sizzling steaks, searing juicy burgers, and infusing vegetables with that irresistible smoky flavor. A built-in grill, whether gas or charcoal, is the cornerstone of your outdoor culinary adventure.
Design Tips:
Materials Matter: Opt for durable materials like stainless steel or stone that can withstand the elements.
Ample Countertop Space: Ensure you have enough workspace for meal prep and plating.
Storage Solutions: Cabinets or shelves nearby keep your grilling essentials within reach.
Pizza Perfection: Install a Pizza Oven
Who can resist the allure of a homemade, wood-fired pizza? A pizza oven in your outdoor kitchen takes your pizza game to a whole new level. The mesmerizing flames, the heavenly aroma, and the crispy crust—all created right in your backyard.
Design Tips:
Traditional or Modern: Choose between a traditional brick pizza oven or a sleek, modern design.
Proper Ventilation: Ensure adequate ventilation to keep the smoke away from your seating area.
Pizza Prep Space: Include a prep area with a flour station and toppings for pizza-making fun.
The Social Hub: Add a Bar or Counter Seating
Outdoor kitchens are not just about cooking; they're about creating an inviting social space. Consider adding a bar or counter seating area where family and friends can gather, chat, and enjoy the culinary show.
Design Tips:
Comfortable Seating: Opt for weather-resistant barstools or seating with cushions.
Built-In Beverage Center: Include a mini-fridge or wine cooler for easy access to drinks.
Ambiance Lighting: Install outdoor lighting to set the mood for evening gatherings.
Fire It Up: Incorporate a Fire Pit or Fireplace
Extend the use of your outdoor kitchen into cooler evenings with a fire pit or fireplace. It not only provides warmth but also adds a cozy, inviting atmosphere.
Design Tips:
Safety First: Ensure proper installation and safety measures for the fire feature.
Complementing Materials: Choose materials that match your outdoor kitchen's aesthetic.
Comfy Seating: Arrange seating around the fire for a relaxing ambiance.
Don't Forget the Extras
Enhance your outdoor kitchen's functionality and style with thoughtful extras like an outdoor sink, storage drawers, and even a dedicated herb garden.
Design Tips:
Easy Cleanup: An outdoor sink makes clean-up a breeze.
Herb Garden: Grow fresh herbs for your culinary creations in a nearby garden bed or planter.
Smart Technology: Explore options for outdoor-friendly appliances and smart kitchen features.
In conclusion, an outdoor kitchen is more than just a cooking space; it's an extension of your home where you can savor delicious meals and create lasting memories with loved ones. Whether you're a grill master or a pizza enthusiast, these outdoor kitchen ideas offer a world of possibilities. So, start planning your dream outdoor kitchen today and let the flavors of outdoor living tantalize your taste buds.